Born and brought up predominantly in Hertfordshire, Sarah spent a significant part of her childhood living in Caracas, Venezuela. Growing up in such dynamic, vibrant and often changing surroundings had a lasting impression. "On reflection, I think it was these informative years that sparked my curiosity in life – the way we live, our connection to our environment and the power of colour."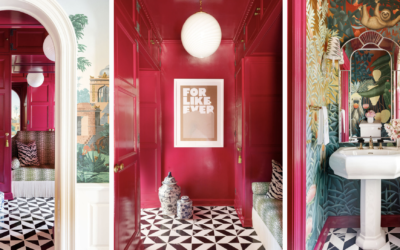 High gloss raspberry coats the walls, ceiling and woodwork Well, where to start.. how about pink!? For people that already know a little about me, pink happens to be one my faves. My love of all colours is well documented but on a personal note, pink has always been...
Sarah Pritchard Design
Floors 1 & 2
6 Victoria Street
St Albans. AL1 3JB
01727 380 223
[email protected]
Sarah Pritchard Design is a luxury interior design studio based in St Albans, Hertfordshire.
All content © 2022 Sarah Pritchard Design