Born and brought up predominantly in Hertfordshire, Sarah spent a significant part of her childhood living in Caracas, Venezuela. Growing up in such dynamic, vibrant and often changing surroundings had a lasting impression. "On reflection, I think it was these informative years that sparked my curiosity in life – the way we live, our connection to our environment and the power of colour."
Returning to the UK and after a fleeting visit to University, Sarah enrolled at the renowned KLC School of Design. It was here that her passion for interiors was truly cemented and where she would later return as a tutor. After graduation Sarah worked alongside some of London's leading designers, overseeing the design and build of a number of super-prime properties. In 2009 she returned 'home' to St Albans, where she set up her own design studio.
"As soon as I met Sarah, I knew she was the right person for the job."
A. Kaposi, Homes & Gardens project feature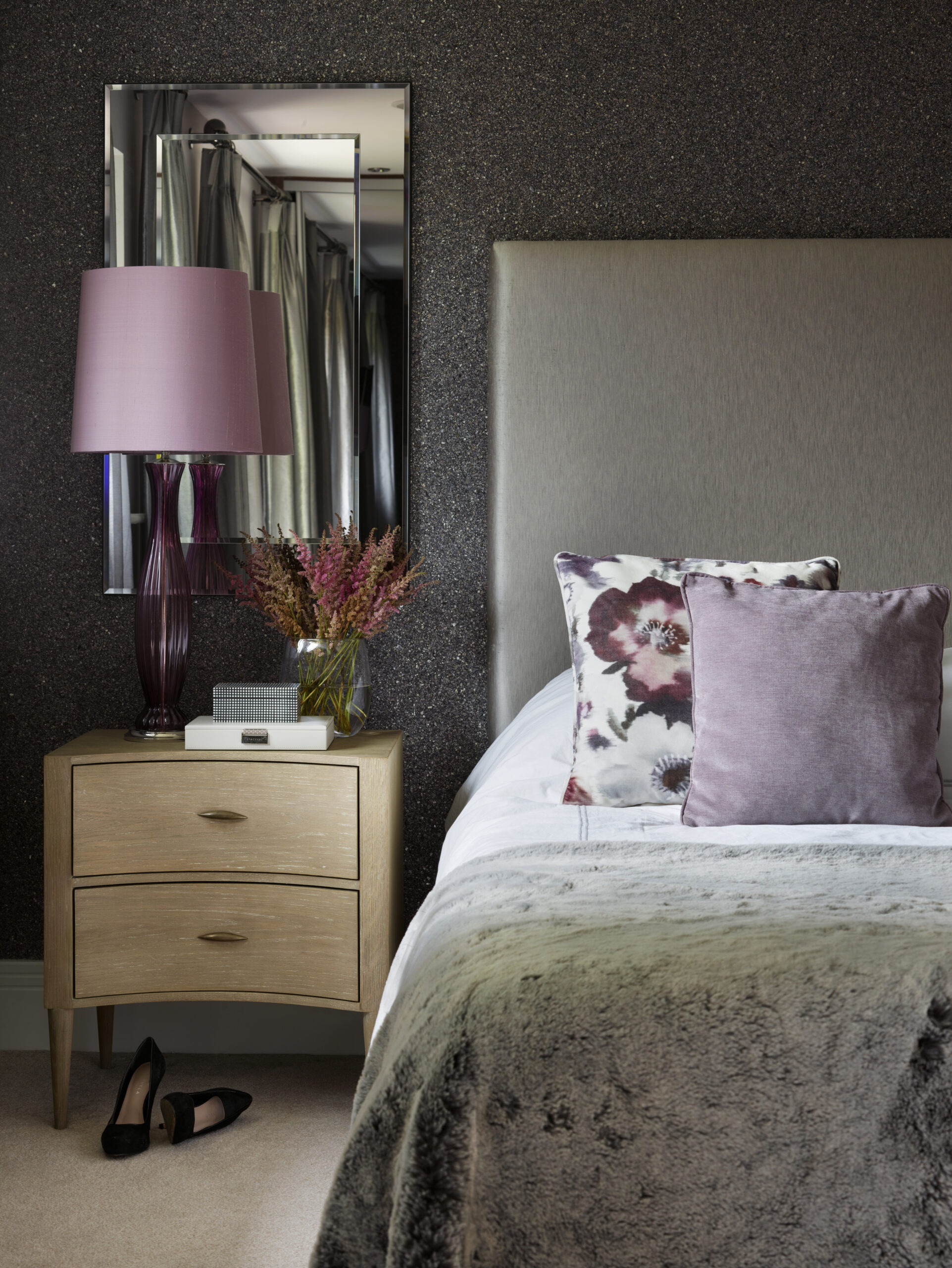 Since then, Sarah has become known for creating beautifully bold interiors for private individuals and boutique commercial projects across the UK, the French Alps and Barcelona. Her playful yet sophisticated mix of colour, pattern and scale is the reason why so many gravitate towards her distinctive, decorative approach.
She is a  driving force for increasing awareness about how colour can be used positively and a greater feeling of well being cultivated in our homes. Her wider commitment to sustainability and a mindful approach in everyday living is woven into every piece of work, including her new series of design masterclasses and her blog, 'Colourful Language'.
Sarah Pritchard Design
Floors 1 & 2
6 Victoria Street
St Albans. AL1 3JB
01727 380 223
[email protected]
Sarah Pritchard Design is a luxury interior design studio based in St Albans, Hertfordshire.
All content © 2022 Sarah Pritchard Design